Cape May's Oceanfront Bed & Breakfast
The Beach, Cape May, Rhythm of the Sea
– Simply Perfect!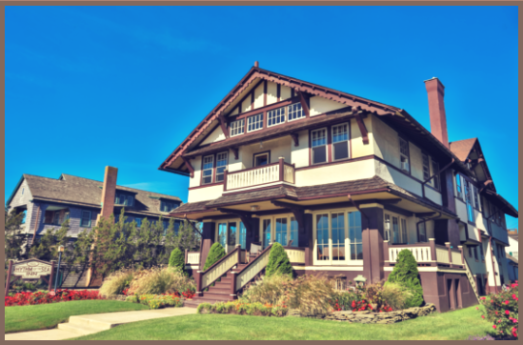 Rhythm of the Sea, where we offer the perfect blend of convenience, comfort and romance surrounded by the beach and the Historic Village of Cape May.
Step into the spacious grand salon off the sunny front porch, to the warmth of our welcoming interior–architecturally inspiring and in keeping with the Arts and Crafts Movement aesthetic of simplicity. Relax and refresh in the uncluttered, spacious interior of our Swiss Chalet-style bungalow.

Relax and Soak Up the Ocean Air…
apart from it all, yet close to it all
So Close to the Beach,  and an Easy Stroll to the Historic District of Cape May
Our comfortable rooms are for guests looking for a relaxed accommodation on the beach. Only a short stroll to historic Cape May, the Rhythm of the Sea Bed and Breakfast is a popular choice for a honeymoon getaway or intimate wedding. The interior rooms have mission oak furnishings from the L. & J.G. Stickley collection, with mica lamps, art glass lanterns, and objects from nature that complement the decor. Soft light and sea breezes drift through the rooms from large windows that provide views of the Atlantic Ocean.